Throughout the month of May our theme is a focus on the 5 senses. The children will learn how do our senses help us explore, investigate and understand the world around us?  The children will endure an understanding in: 
There are five senses. They are smell, taste, touch, sight and hearing.

Our senses help us understand our bodies, learn what they need and keep us safe.

Our senses help us learn about the people, places, objects and environment around us.

Some people have disabilities that impact their senses.

We experience and interact with the world differently when our senses, such as vision or hearing, are impaired.

The season is changing from spring to summer; there are many opportunities to use our senses when the seasons change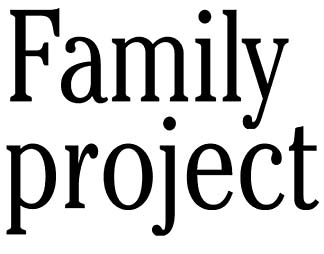 For our creative family project this month, you and your child will be choosing one of the 5 senses below and be creative in designing the body part used for the sense. After you have chosen and designed the body part I would like you and your child to work together and produce 5 pieces the sense is used for. The children with your help may either cut and paste pictures, draw or create  pictures, gather belonging around the house, etc.  Please also label your sense with the title I CAN for your chosen sense. For example: If you choose SIGHT (eyes) you would create in a creative ways a pair of eyes and then create 5 things you saw with our eyes such as a rainbow, a firetruck, a red apple, a yellow sunflower, green grass and label it I CAN SEE…
hearing (ears) I can hear
sight (eyes) I can see
smell (nose) I can smell
Taste (tongue) I can taste
Touch (hands) I can touch
Family projects are intended to not only spend quality time together as a family, but to be creative, feel proud of the final project, and create a keepsake.
Thank You J  DUE: May 15,  2017
                                                       GUESS What is INSIDE the Brown Paper Bag!

To begin the unit I would like to connect with the children the purpose of our senses. I would like to begin by playing GUESS What is INSIDE the Brown paper Bag. I ask that each child place an object inside the brown paper bag that was sent home. Choose and object that the children can use their senses to Guess what is inside. Examples include: A banana, apple, plastic egg, pencil, lego, etc. On the attached paper please write down 3 clues the children will share with the class. Please return the bags and clues by Friday May 12th.

Dismissal is at 2:20 everyday please be on time.
Religion is on Tuesday, Wednesday, and Thursday and children MUST be picked up by 2:50. 
We have children in our class with PEANUT ALLERGIES . Please read the labels on all the food you send in with your child. 
  MUSIC:
 Tuesdays 9:25- 10:00

   GYM:
Wednesdays 9:20 – 10:05
  ART
Fridays 9:55 – 10:35