4th Grade ELA & Social Studies
4-2 Religion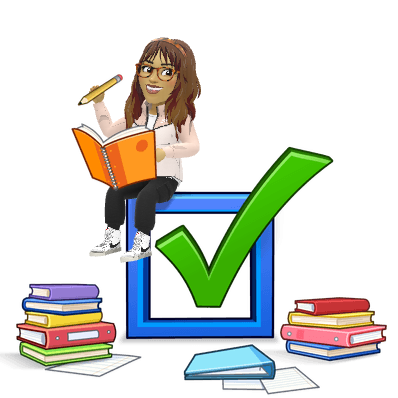 ---
If you are returning in-person please fill out the Daily student health form linked above between the hours of 6 AM – 8:30 AM Monday- Friday.
---

---
Help us with our annual Fall Fundraiser
All proceeds support student programs.
Use the Code: HOLY62 when checking out!
Each student is responsible to sell $60 worth of merchandise.
All orders are placed online and delivered directly to your home.
Thank you for your support.
---
OUR MISSION STATEMENT
Holy Child Jesus Catholic Academy creates an environment where our students achieve their God-given potential in order to become well-educated and faith-filled citizens of the 21st Century.
---
Fixed H/W Link Below:
The link above is an ongoing Agenda of the H.W for ELA & S.S.
---
Hello everyone! My name is Ms. Alulema and I am the new 4-2 te
acher. I am entering my fifth year of teaching and look forward to working with everyone.
We face a crazy year but if we work together I know we can have an EDU-TASTIC TIME!
September 11, 2020
Dear 4th Grade Parents
"Read the directions and directly you will be directed in the right direction." ~Lewis Carroll
PLEASE NOTE: Grade 4 returns to school Monday 9/14/20 with supplies. ELA and Math summer work is due by 9/14/20.
Planners cost $5. Please bring money in an envelope with your name on it by Monday, 9/14 to receive your planner.
The following papers MUST be returned to school on Monday 9/14/20:
2 Completed Emergency Cards

3 signed iPad forms (sent by Mrs. Winters through an Option C Alert)

Ipad Consent Form

Ipad Loan Policy Form

Internet Use & Safety Policy From
****Without these 3 signed forms your child cannot receive their Ipad****
Photo Consent Form

Return to School Acknowledgment Form

Dismissal Form (How your child gets home)

Height & Weight Paper
September 6, 2020
Dear Parents/Guardians of Classes 5-1, 5-2, 6-1, and 6-2,
Welcome back to the school year 2020. We hope that you and your families are in good health. We would like to introduce ourselves. Below is a list of the teachers for 5th and 6th grade:
Cindy Campbell 4-1 – Religion 4-1, 4th Grade Math & Science
Shirley Alulema 4-2 – Religion 4-2, 4th Grade ELA & S.S
We are excited to be back in the classroom and we are confident that we will have a successful school year. However, we need to work together to secure a safe environment for our students, teachers, and families in the "new normal". COVID 19 has changed our way of living and requires us to adjust classroom procedures.
Below is a list of the new procedures we all need to follow in order to ensure a safe and healthy environment:
No student should come to school if s/he is not feeling well.
Each student will have temperature checked daily.
Each student must wear a mask all day in school.
Each student must maintain a 6-foot social distance whether inside or outside the school building.
Each student needs to bring 2 water bottles each day. All water fountains will not be operating.
Each student will be given an Ipad with a charger. Ipads MUST be charged at home each night.
Students will be required to bring the Ipads and charger to school daily.
Students can only use their own pencils and pens. Students can NOT lend or share pencils, pens, or other school supplies.
School hours are 7:45 AM to 1:30 PM with no lunch or recess. Students will have a mask/snack break daily.
School hours 7:45 AM to 1:30 PM will begin 9/14/20.
Students should bring a light snack and drink beginning on 9/14/20. The drinks cannot be in a glass bottle. Drinks must be consumed completely or have a twist top.
Please only bring in the following supplies by Monday, September 14:
7 notebooks( composition/ no spiral)
4 folders with pockets
2 large zippered pencil cases
Crayons/markers/ colored pencils ( small boxes only)
Package of 2 glue sticks (bring in one glue stick and leave the other home)
12" rulers with centimeter markings
Safety scissors
1 box of 12 sharpened pencils (bring in three pencils and leave others home)
3 containers of Clorox wipes
1 large hand sanitizer with pump
Headphones
ELA and Math summer work are due 9/14/20(see home page and tab on the top right for summer work)
Please leave the following supplies home until further notice:
1 package of loose leaf
1 protractor
1 roll of paper towels
2 boxes of tissues
Clear contact paper for workbooks (keep at home & cover as your child brings the workbooks home)
1 hand held dry erase board
1 set if dry erase markers
We look forward to seeing all of you and we are available for any questions. Thank you in advance for your cooperation.