Pre-k Director : 718- 846-0912
School Nurse: 718- 846-0741
Mrs Conway: lconway@hcjcany.org
TRANSPORTATION
This month in class our theme is Transportation. Transportation is part of the children's everyday lives. The children all walk or get driven to school. They have seen or perhaps have ridden buses or trains. Maybe they have taken an airplane to go on a vacation. In class children will participate in activities such as playing with all types of transportation vehicles (cars, trucks, airplanes, boats, trains, etc). Will will then begin sorting these vehicles into LAND, WATER, AIR categories. Many other activities will engage your children to better understand transportation.
Withing this theme we will also focus on safety. Safety means being protected. It is extremely important to show students ways to keep themselves protected in many different situations. The class will discuss proper protective gear when riding scooters, bicycles, etc. Will will also identify the meaning of street signs. Signs are often the first tools children use to practice reading, and identifying shapes. Street signs teach students how and when to cross a road; the ability to read street signs- a stop sign, the ability to recognize traffic lights- the 3 colors and meanings and recognize shapes.
FAMILY ENGAGEMENT
For our family engagement project this month I would like you and your child to take a walk around the neighborhood and go on a street sign hunt. As you are taking the walk with your child please provide prompts to discuss the letters and or numbers on the signs such as "What letters are on this sign"? "Do you see numbers on the sign"?, "What do these letters and or numbers tell us?". "How do these signs help us stay safe"?"What shape is the sign"? etc. I would then like you to work with your child and draw one of the street signs you saw on your walk. The signs will be handed in to class on or before JANUARY 10th. Your child will present their sign and orally share information about their sign with their classmates. The signs will be displayed.
OTHER REMINDERS:
JANUARY SNOW PEOPLE due: January 17th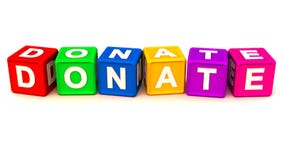 Inside a preschool classroom we can always use donations of housewares supplies as we get a bit messy. If you are able to donate the following that is very much appreciated: paper towels, tissues, paper plates, gallon size ziploc bags, sandwich size ziploc bags, cups, lysol wipes, and hand wipes. THANK YOU 🙂
8:00- 8:15 Arrival/ Sign in
8:15- 8:25 Morning Meeting
8:25- 9:45 Breakfast
8:45- 10:00 – Center Time
10:00 – 11:00 Gross Motor
11:00- 11:15 Read Aloud
11:15 – 11:30 Music/ Movement
11:30 – 12:00 Lunch
12:00 – 1:00 Rest Time
1:00- 2:00 Center Time
2:00 – 2:20 Pack up/dismissal

Gym Tuesday 9:20 till 10:00
Art Friday 10:45 till 11:15