Pre-k Director : 718- 846-0912
School Nurse: 718- 846-0741
Mrs Conway: lconway@hcjcany.org
ALL ABOUT ME
FAMILY ENGAGEMENT
For our family engagement project this month please spend time with your child using the person cut out and decorate it together. The person may be decorated in any way you would like but should be your child and all about them, showing their favorite food, color, activities, etc. Start by making a plan and then gather materials. Be creative with anything you have around the house: crayons, magazine pictures, noodles, family photos, stickers, etc. I hope you and your family will have fun working together on the project. Family projects are intended to not only spend quality time together as a family but to be creative, feel proud of the final project and create a keepsake. DUE November 6th
OTHER REMINDERS:
Disguise a Turkey due: November 16th
Charlie Brown Thanksgiving Party November 21
THANK YOU to everyone who has sent in donations for our DOCTORS OFFICE! The children are having a great time taking on the roles of a pediatrician, parents and patients visiting the doctors office. They are learning all about craing for their bodies!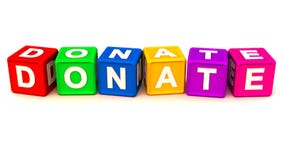 Inside a preschool classroom we can always use donations of housewares supplies as we get a bit messy. If you are able to donate the following that is very much appreciated: paper towels, tissues, paper plates, gallon size ziploc bags, sandwich size ziploc bags, cups, lysol wipes, and hand wipes. THANK YOU 🙂
8:00- 8:15 Arrival/ Sign in
8:15- 8:25 Morning Meeting
8:25- 9:45 Breakfast
8:45- 10:00 – Center Time
10:00 – 11:00 Gross Motor
11:00- 11:15 Read Aloud
11:15 – 11:30 Music/ Movement
11:30 – 12:00 Lunch
12:00 – 1:00 Rest Time
1:00- 2:00 Center Time
2:00 – 2:20 Pack up/dismissal

Gym Tuesday 9:20 till 10:00
Art Friday 10:45 till 11:15